Back to Jury News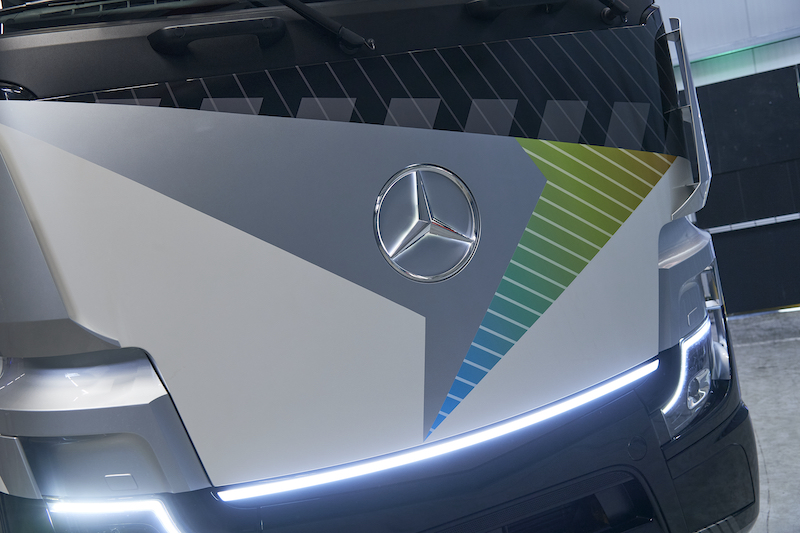 Members of the International Truck of the Year jury recently travelled to Wörth, Germany, for a world first: a "sneak peek" at the Mercedes-Benz eActros LongHaul. CHARLEEN CLARKE, from South Africa was there …
Given the fact that the event took place before the world reveal at the IAA Transportation exhibition in Hannover, Germany, security was at a high; jury members even had the camera lenses on their mobile telephones sealed with security stickers. All the journalists present had to sign a non-disclosure agreement, and absolutely no photography was allowed by jury members. An official photographer was, however, on hand to record the event and we are now permitted to publish the photographs.
Jury members met with Mercedes-Benz Trucks team members who had been hard at work developing the truck. On this note, the truck's development time is remarkable: the eActros LongHaul was announced for the first time in 2020, and it will hit public roads for testing this year. Near-production prototypes will go to customers for real-world use testing in 2023, while market launch is planned for 2024.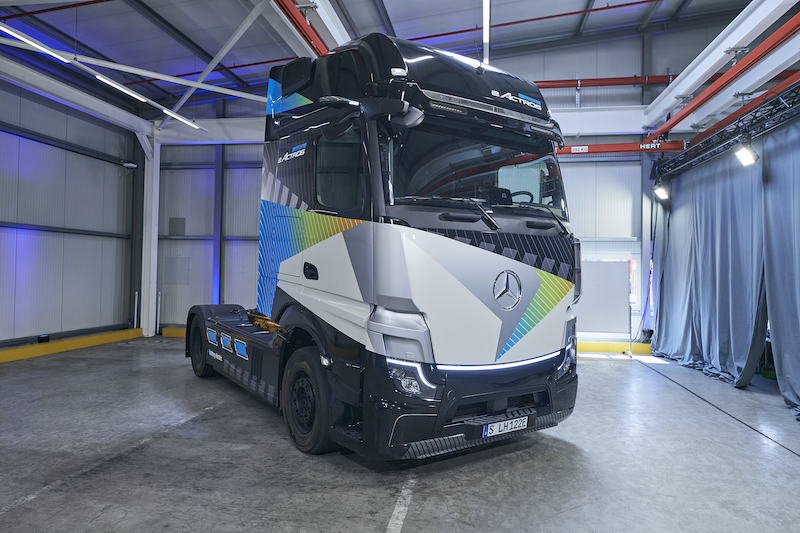 Michael Wolf, project manager R&D for the eActros LongHaul Project, gave jury members a fascinating insight into the truck and its capabilities. "It will have a range of 500 km – dependent on loads, weather, and temperatures. We reckon that the payload will be reduced by two or three tonnes (versus the equivalent diesel truck) thanks to the battery weight," he revealed. The batteries used in the eActros LongHaul employ lithium-iron phosphate cell technology (LFP). These are characterised above all by a long service life and more usable energy. The batteries of the production eActros LongHaul can be charged from 20 to 80% in well under 30 minutes at a charging station with an output of about one megawatt. Wolf was asked about the stress placed on the batteries during megawatt charging. "Yes, it is more stressful for the batteries but a lifespan of 10 years or 1.2 million kilometres is still possible because this battery is extremely robust," he responded.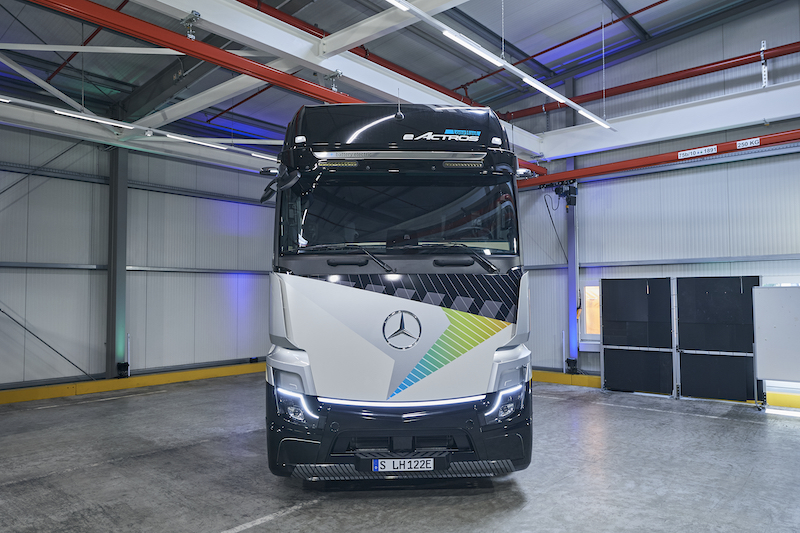 Another topic was the ideal operating temperature for the batteries. "That would be around 20 to 25°C. But the batteries can also operate at 50 to 60°C," Wolf told jury members. His feedback on operating the truck in higher temperatures was particularly fascinating. "We're not worried about operating at higher temperatures. With higher temperatures, the air resistance is lower, so the range is greater – even when running at high temperatures with the aircon running full blast," he explained.
Yet another topic of debate pertained to Predictive Powertrain Control (PPC) and whether or not this would be a feature of this vehicle. "Right now, it's not available. PPC will come in this truck eventually but lots of development is needed. It's not currently available in the eActros but it is a feature that is very important in long-haul applications, so it will come on this truck," Wolf promised. Finally, all members of the Mercedes-Benz Truck team stressed to jury members that the industry is going through interesting times – to put it mildly. Truck manufacturers are, of course, still earning money from selling vehicles with diesel engines and they have to be mindful of that. We are also going through turbulent times, with vastly fluctuating energy prices, which makes it difficult to plan and develop (as well as operate) trucks.
What's clear right now, though, is this: the future of trucking is a zero-emission one, and the team from Mercedes-Benz Trucks is determined to be well prepared for this scenario. Products such as the eActros LongHaul provide ample evidence of this.