Back to Jury News
Former Danish truck and bus journalist, automotive consultant, service inspector, appraiser and more, Ivan Stjernqvist, died on Monday July 27 after a long illness at the age of 82 years.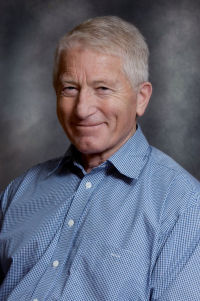 For more than 60 years he worked with trucks, buses, coaches, engines and vehicle technology in all shapes and sizes.
In 1959 Ivan Stjernqvist graduated as a mechanic at Mercedes-Benz in Odense, and since then his great interest in and understanding of vehicle technology has characterized his highly respected career in the Danish truck and bus industry. After working as a mechanic for a few years he was granted an internship in 1961 at Mercedes-Benz in Germany. After returning to Denmark he then became a service inspector, truck salesman and regional manager for the privately owned Danish Mercedes-Benz importer Bohnstedt-Petersen A/S. In 1970, his career took him to Scania dealer Scanva Diesel A/S, where he became sales manager for the Copenhagen area. In parallel, Ivan was authorized by D.A.F. (Danish Automobile Dealers Association) as an appraiser and consultant in both technical and commercial matters. In 1981, Ivan moved to Volvo dealer Jørgen Nielsen A/S in Ringsted and Slagelse as sales manager for both cars and trucks.
In 1984, he established himself as an independent appraiser and technical consultant and also took up writing for various Scandinavian trade magazines in the truck and bus industry including Danske Vognmænd (Danish Truck Hauliers Association). This was the starting point of a more than 35 year long career as a reputed and respected truck and bus journalist. Soon Ivan was invited to join the "International Truck of the Year" jury representing Denmark. In parallel Ivan also wrote about coaches, buses and bus technology for Danske Busvognmænd (Danish Bus Hauliers Association) and thus also represented Denmark in the international "Bus & Coach of the Year" jury.
For the past more than 35 years, he has been testing and writing about hundreds of different trucks, buses, coaches and vans as well as engine and vehicle technology of virtually every brand. Some of his articles were translated into several languages and published in foreign trade magazines throughout Europe. Ivan was particularly interested in new technology and vehicle development, and like few other of his colleagues, he had a unique technical understanding. This gave him direct access to many of the truck and bus manufacturer's technical departments, where he was popular and respected for his technical knowledge and curiosity. Despite his uncompromising focus on technical details and contempt for errors and inaccuracies, Ivan was a very sociable and well-liked man throughout the industry both in Denmark and abroad.
For many years he contributed to Danske Busvognmænd's magazine "Busmagasinet" with high quality technical articles until 2016 when he resigned from the international "Bus & Coach of the Year" jury. Since 2001, Ivan was associated with the leading Danish truck magazine Lastbil Magasinet as technical editor, a position he held until 2018, when he officially retired as a truck journalist and handed over the membership of the "International Truck of the Year" jury to Lastbil Magasinet's editor-in-chief Rasmus Haargaard.
Ivan lived for many years and until his death in Frederikssund, Zealand. He leaves behind three children from a previous marriage and several grandchildren as well as his wife Annemette. The family will inform about Ivan Stjernqvist's funeral in the near future.